If you want a break from leafy greens, this collection of 25 delicious vegan salads without lettuce is for you. You'll find easy recipes for no lettuce salads featuring beans, legumes, and tofu; grains, pasta, and potatoes; and vegetables and fruits.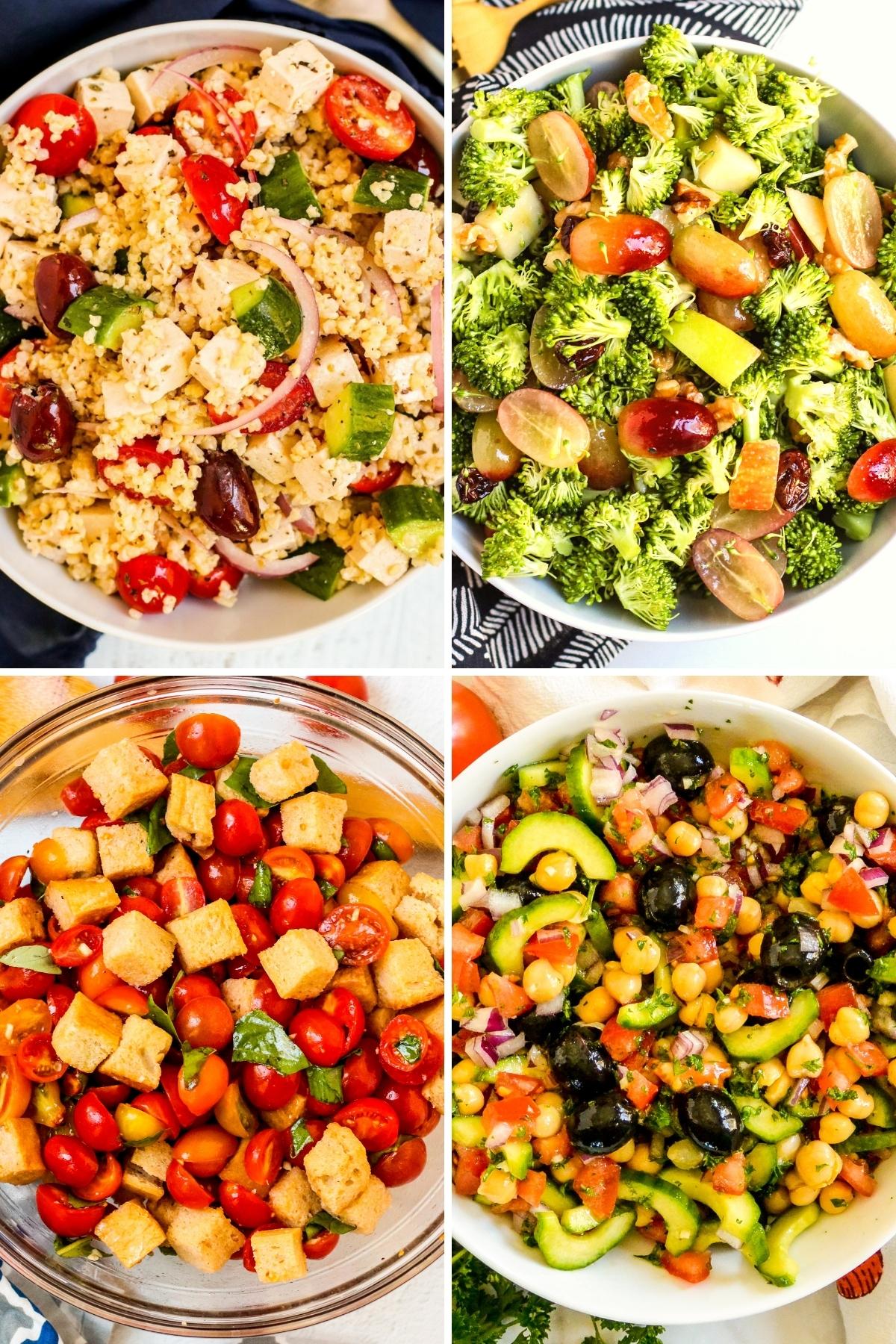 Jump to:
Why you'll love these recipes
They are full of flavor and easy to prepare.
They feature a variety of ingredients including plant-based proteins, whole grains, and seasonal produce.
They are a great way to enjoy salads without relying on lettuce or other leafy greens.
Salads FAQs
Grain, pasta, and potato salads
These salads starring ingredients like quinoa, millet, and orzo are typically more filling and substantial than those made with mostly lettuce.
Vegetable and fruit salads
These produce-based salads are easy to prepare and full of flavors and textures.
Bean, legume, and tofu salads
When you're craving salads high in protein, these recipes featuring ingredients including chickpeas, cannellini beans, and lentils will fit the bill.
5-ingredient, 15-minute Sun-Dried Tomato Lentil Salad is loaded with Mediterranean flavors from garlic, lemon, and fresh herbs. While it can be served on a bed of lettuce as shown in the photo, it's also delicious on its own or with crackers or toasted baguette.
More vegan recipe collections
I hope you enjoy these sensational salads without lettuce. For even more recipes, join the Vegan Mediterranean Diet Recipes Facebook group for support, inspiration, and fun.