Learn everything you need to know about this seasonal vegetable including 10 cooking methods and more than 20 of the best Vegan Asparagus Recipes. You'll find everything from soups and salads to side dishes and main courses.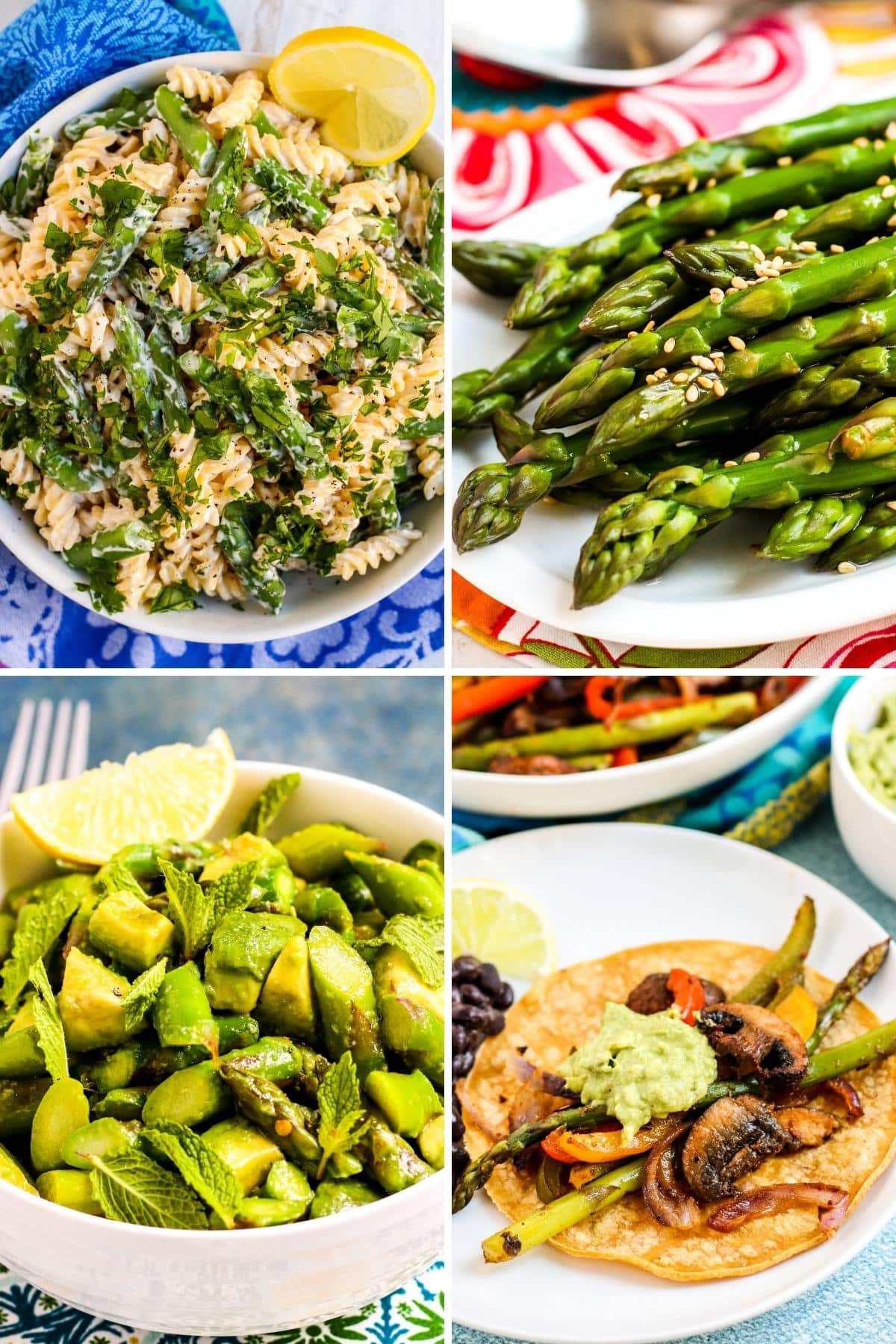 Jump to:
10 ways to cook asparagus
While asparagus can be eaten raw, enjoying it cooked is the more popular option. And there are at least 10 different cooking techniques that work well.
FAQ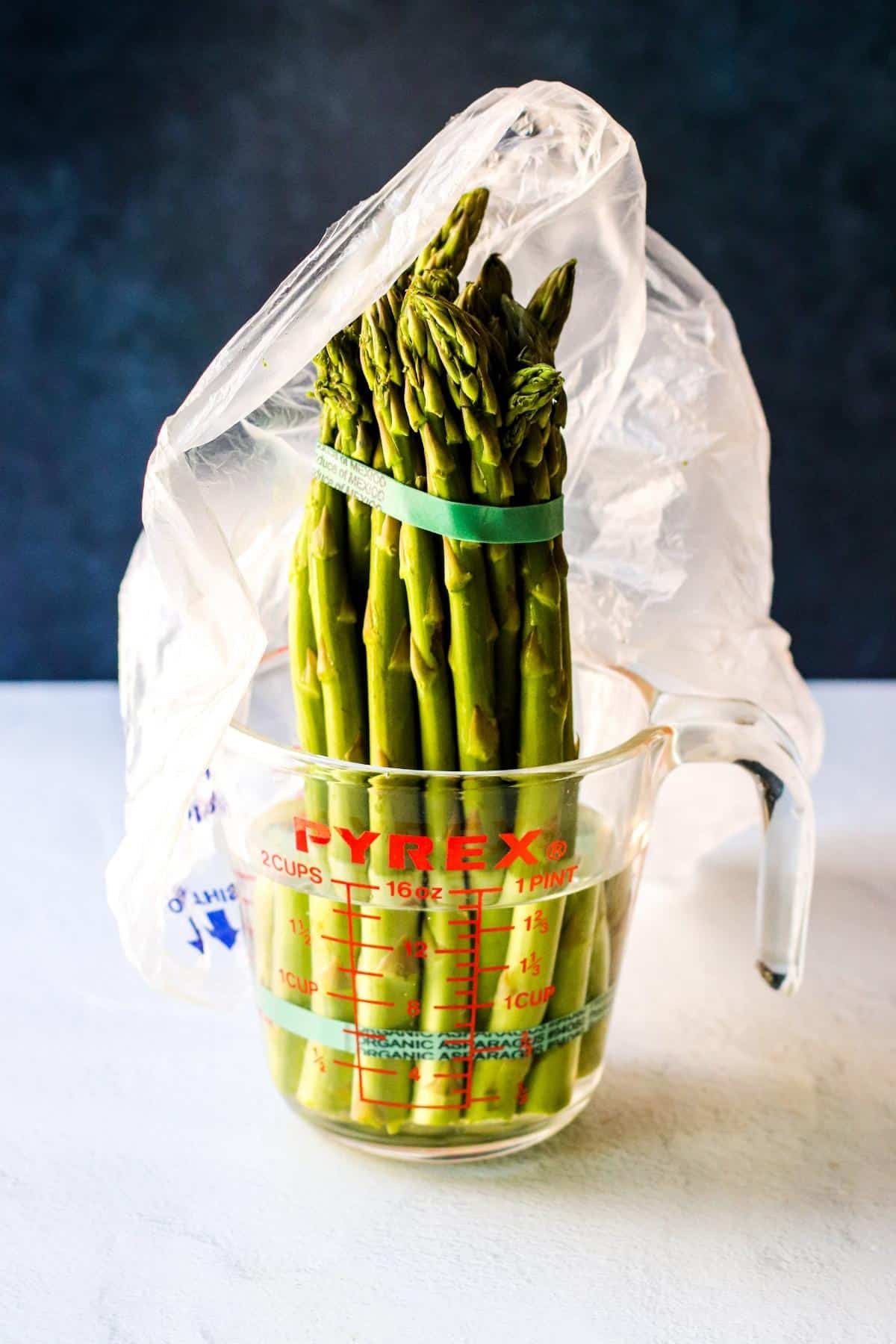 Salad recipes
For using in salads, asparagus can be blanched, roasted, or kept raw. These easy vegan asparagus recipes showcase the three different options.
Soup recipes
Asparagus works particularly well in creamy vegan soups. And using some extra as garnish adds wonderful texture.
Side dish recipes
Skip the plain vegetables and make your asparagus side dishes pop with seasonings and sauces.
Main dish recipes
Asparagus is distinctive enough to be the star of the dinner table. Try it in pasta, stir fry, tacos, one-pot meals, and more.
Enjoy the vegan asparagus recipes!
More recipe collections
And for even more recipes, join the Vegan Mediterranean Diet Recipes Facebook group for support, inspiration, and fun.