Unsure how to best use the rice-shaped pasta called orzo? Explore this collection of easy vegan orzo recipes that show how versatile this pantry ingredient can be. You'll find delicious soups, salads, and main dishes to inspire your cooking creativity.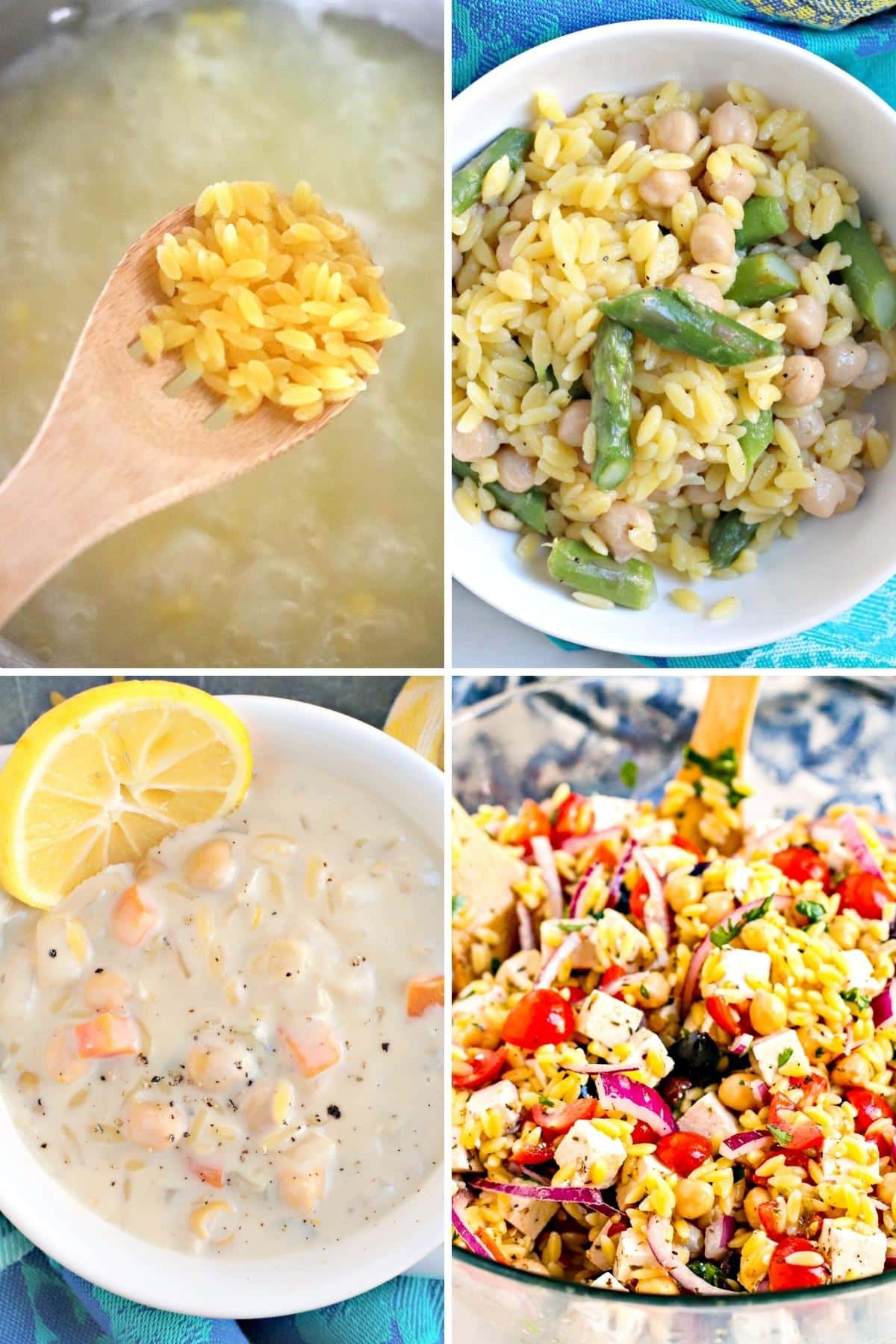 While it looks similar to rice, orzo, sometimes called risoni, is a short-cut pasta. This "pastina" or little pasta is very versatile and can be used in a variety of vegan dishes.
Like other shapes of pasta, it's typically made from semolina flour which comes from durum wheat. However, gluten-free orzo is also available and can be made from ingredients like corn, rice, or cassava.
All varieties are perfect for using in these tasty vegan orzo recipes.
Jump to:
Why you'll love these vegan orzo recipes
They are easy to make.
They showcase the best, most delicious ways to use orzo pasta.
They can all be enjoyed as main dishes or served as sides or starters.
Where to buy orzo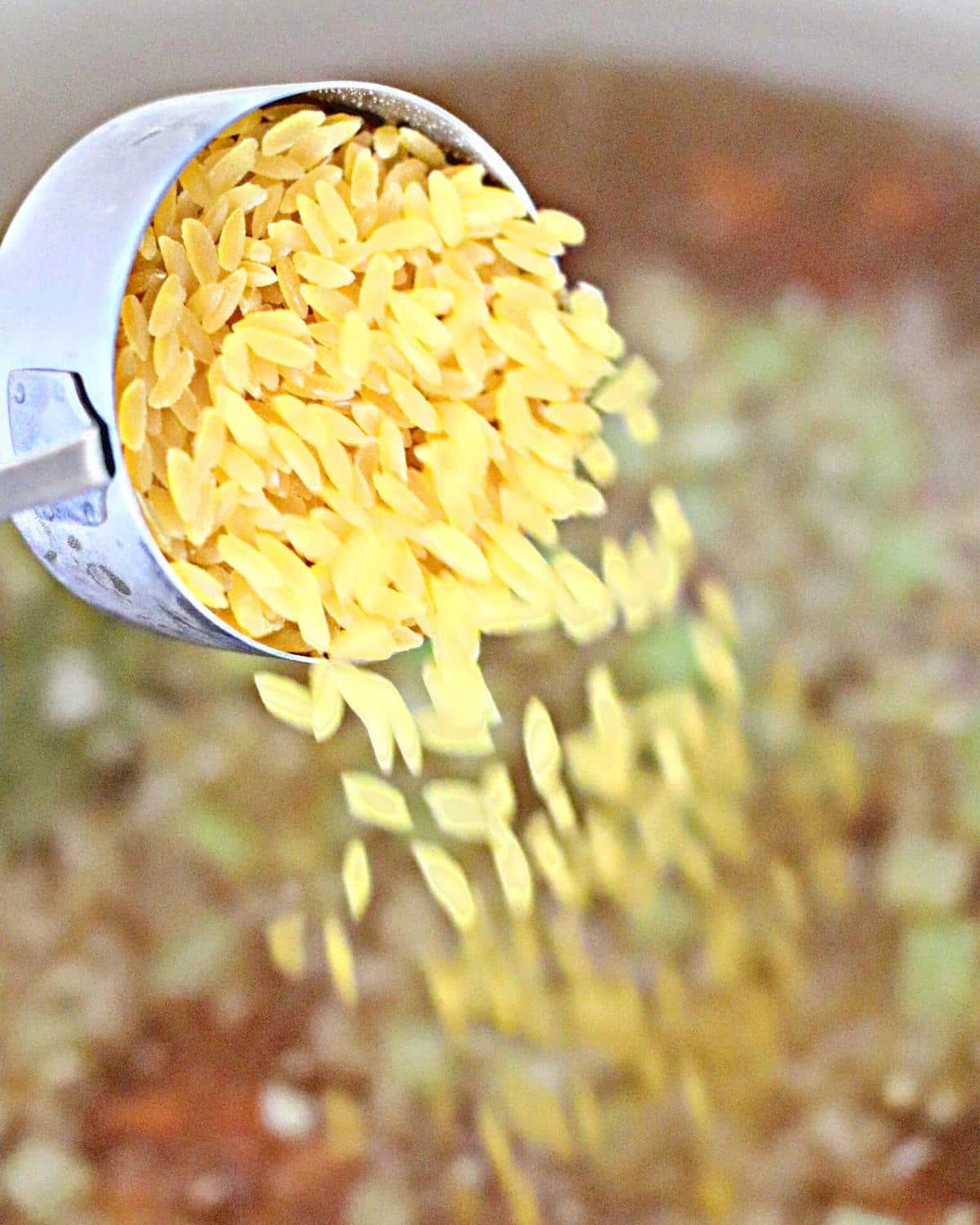 Orzo can be found in most supermarkets in the pasta aisle. You can also find it online. If you or someone you cook for follows a gluten-free diet like I do, I recommend DeLallo Gluten-Free Orzo.
How to cook orzo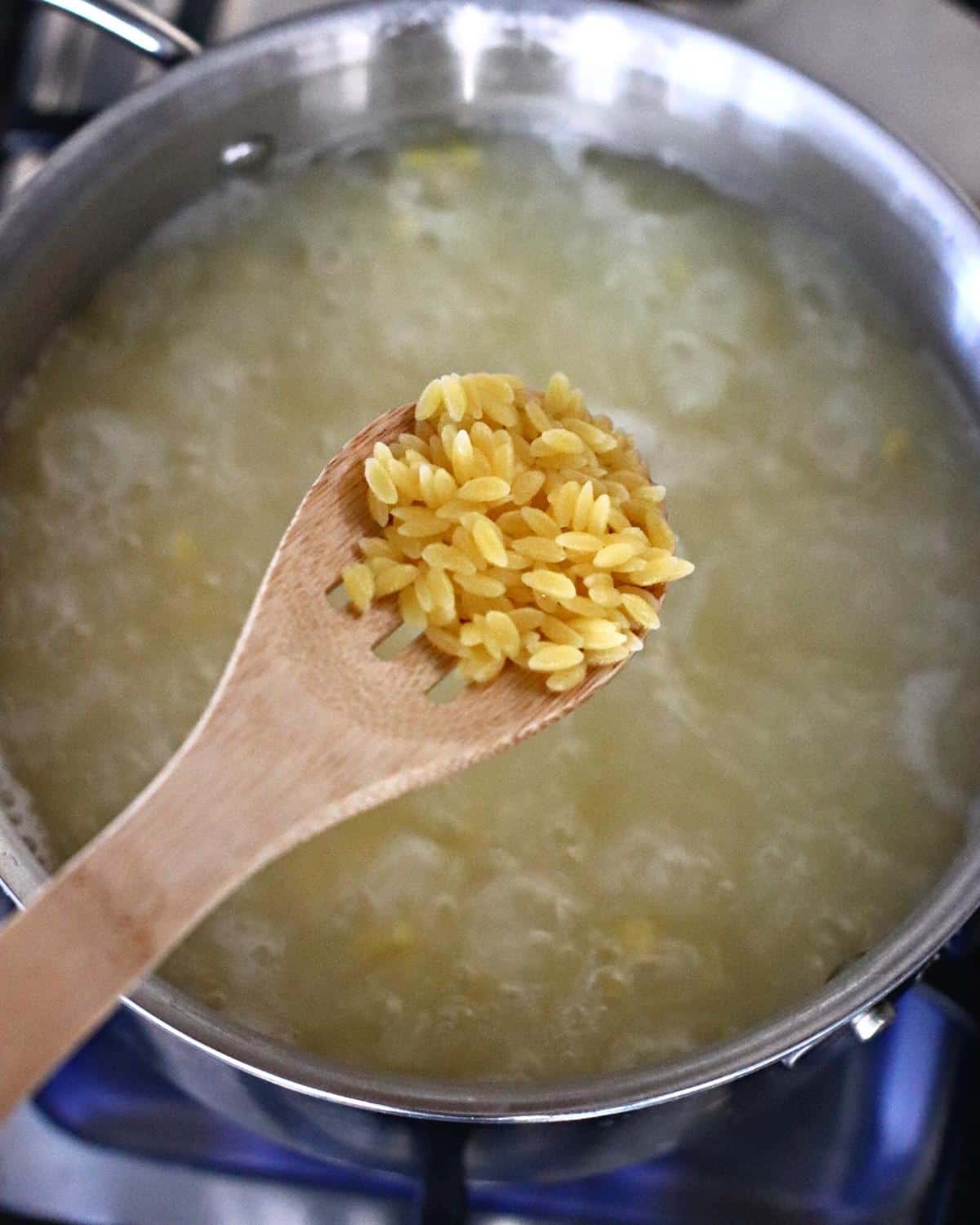 Orzo can be cooked the same way as other pasta shapes.
Bring a large pot of salted water to a boil on the stove. Cook the orzo, stirring occasionally, until al dente, about 8 to 10 minutes.
If using in salads, cool the pasta by rinsing it with cold water in a colander. Or spread out the cooked pasta on a baking sheet to allow to cool.
If making soup, you can add the dry orzo directly and allow it to cook in the soup.
Orzo FAQs
Does orzo double in size when cooked?
¼ cup dry orzo will equal about ⅔ cup cooked.
Does orzo taste like rice?
While orzo looks similar to rice, it's actually a small pasta shape and tastes like pasta.
Is orzo eaten hot or cold?
Like all pasta, orzo can be eaten hot or cold. It's delicious hot in soups and pasta dishes and cold in salads.
Soup recipes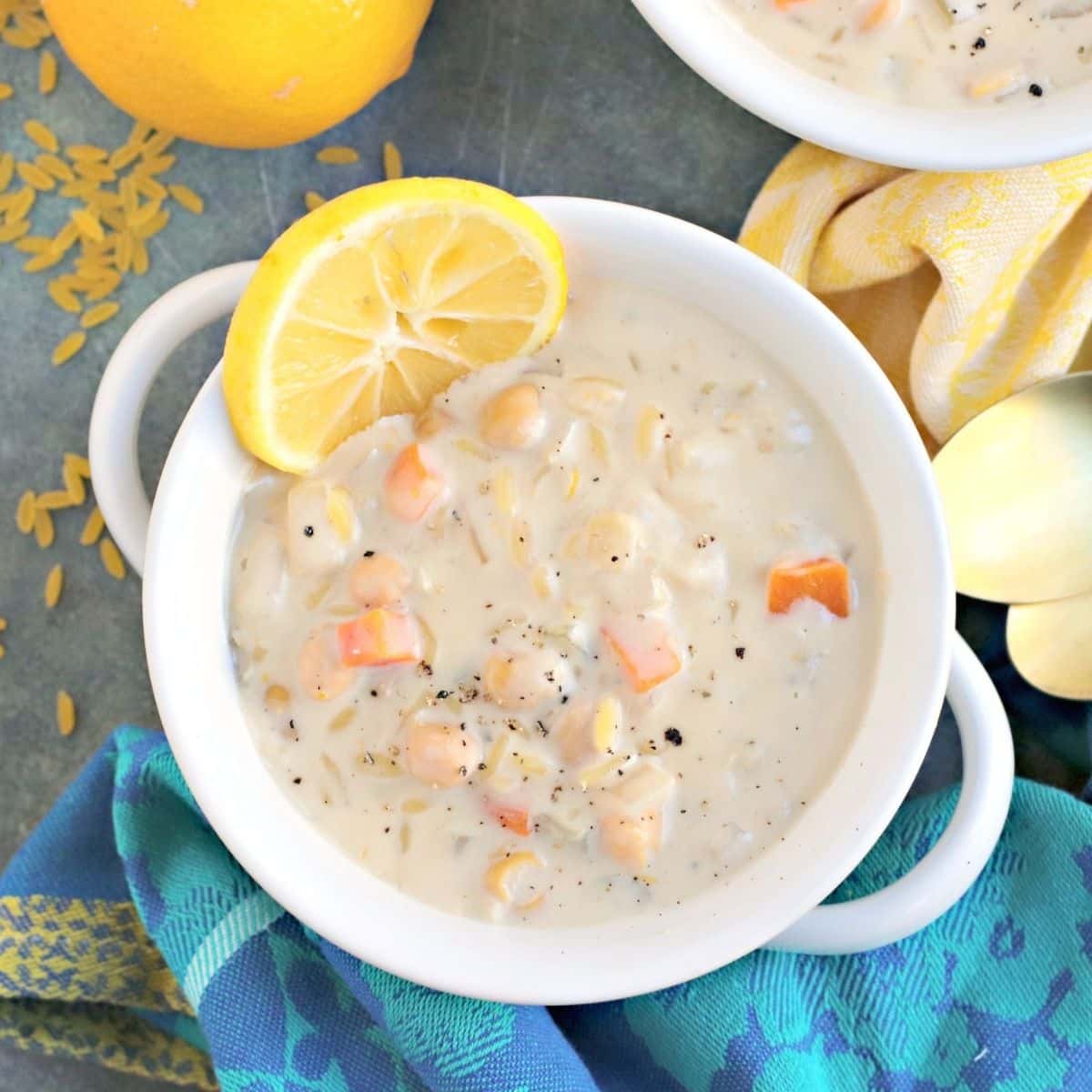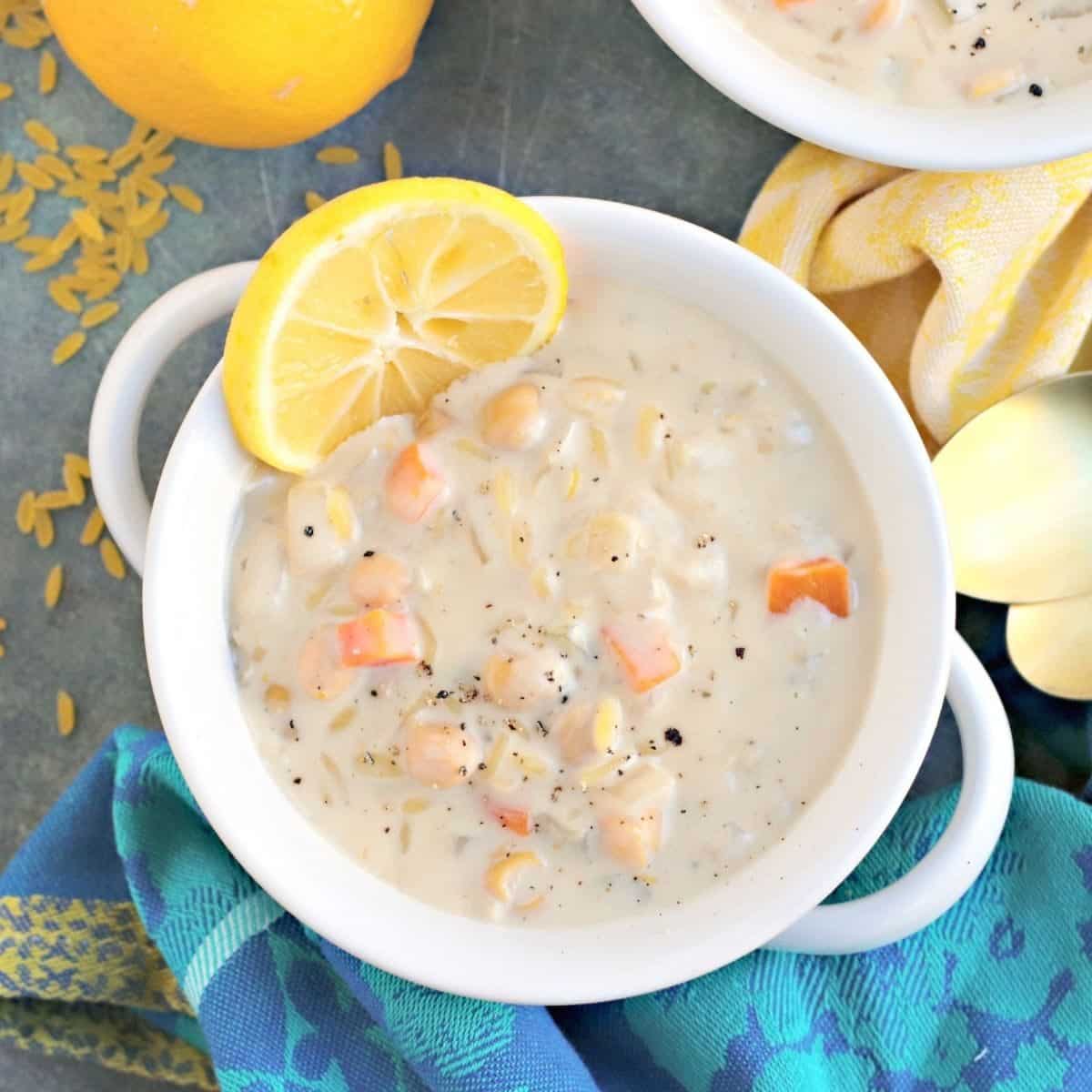 Creamy Vegan Orzo Soup with Chickpeas
Creamy Vegan Orzo Soup with Chickpeas is loaded with lemon flavor and is inspired by Greek Avgolemono. It's easy to make in 30 minutes on the stove.
And for a tomato-based soup, try Gimme Some Oven's Italian Orzo Spinach Soup. It's another 30-minute recipe, and it's vegan if you make it with vegetable stock and use non-dairy parmesan (or simply skip the cheese).
Salad recipes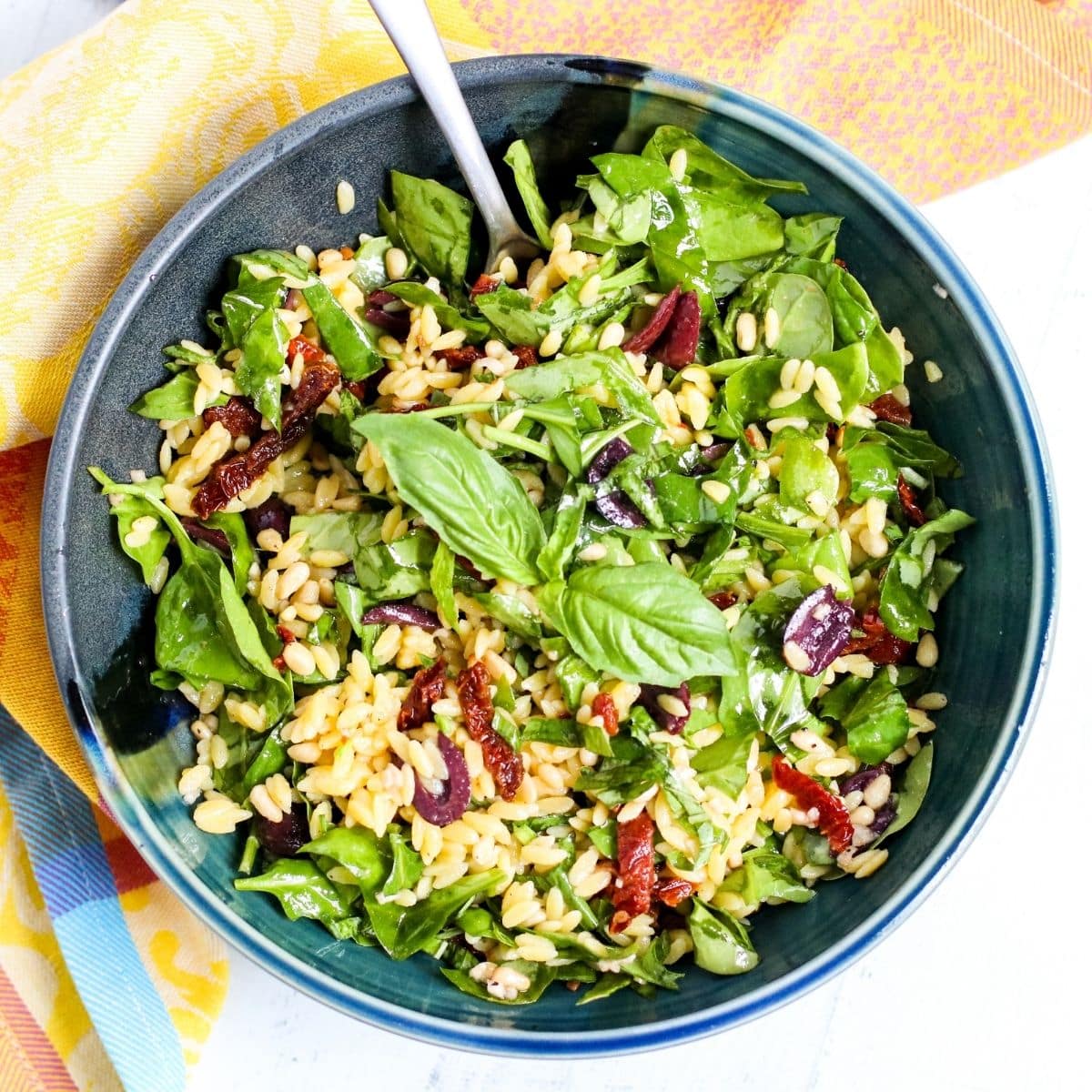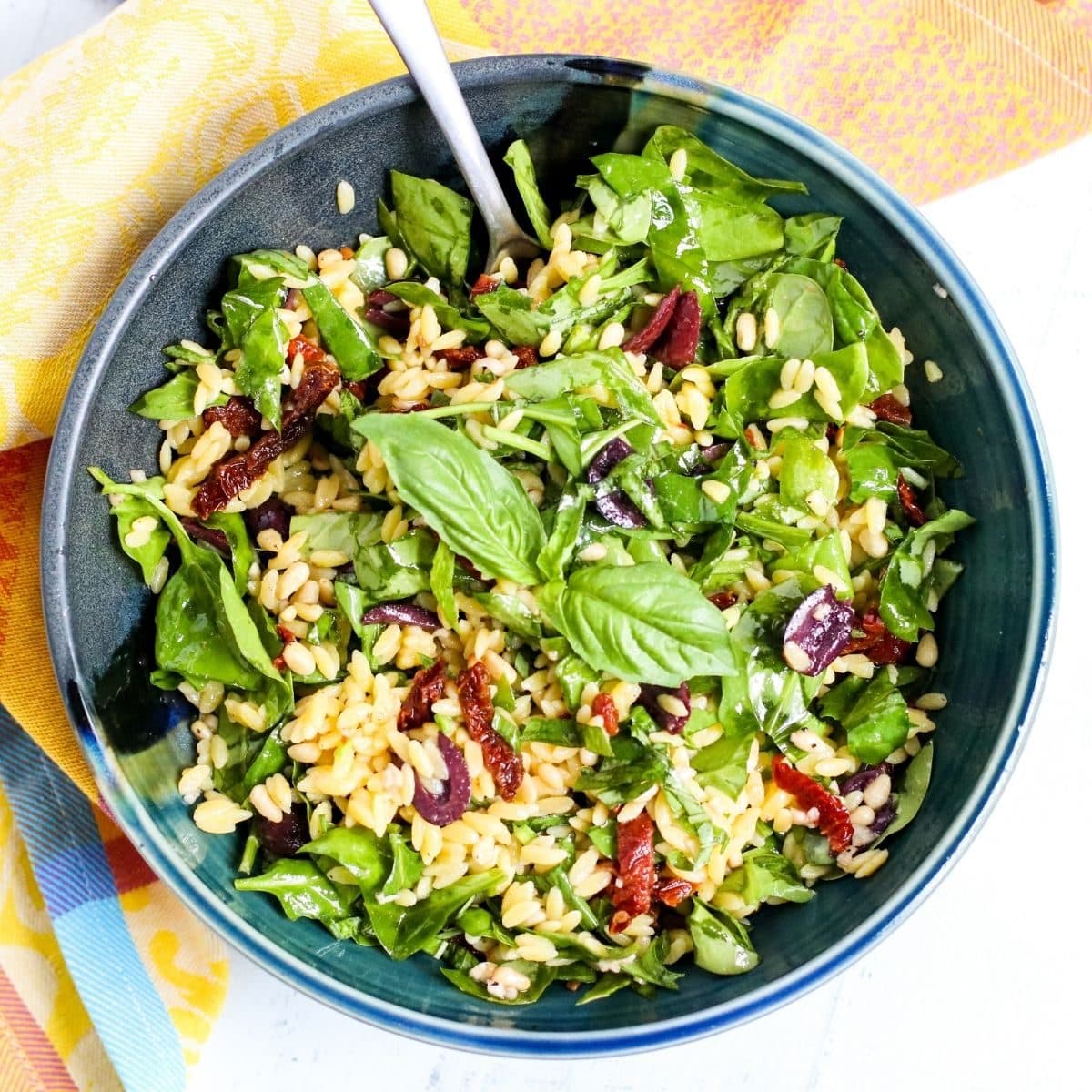 Vegan Mediterranean Spinach Orzo Salad
Vegan Mediterranean Spinach Orzo Salad features Kalamata olives, sun-dried tomatoes, and pine nuts. The homemade dressing is easy to make with olive oil, red wine vinegar, and fresh garlic.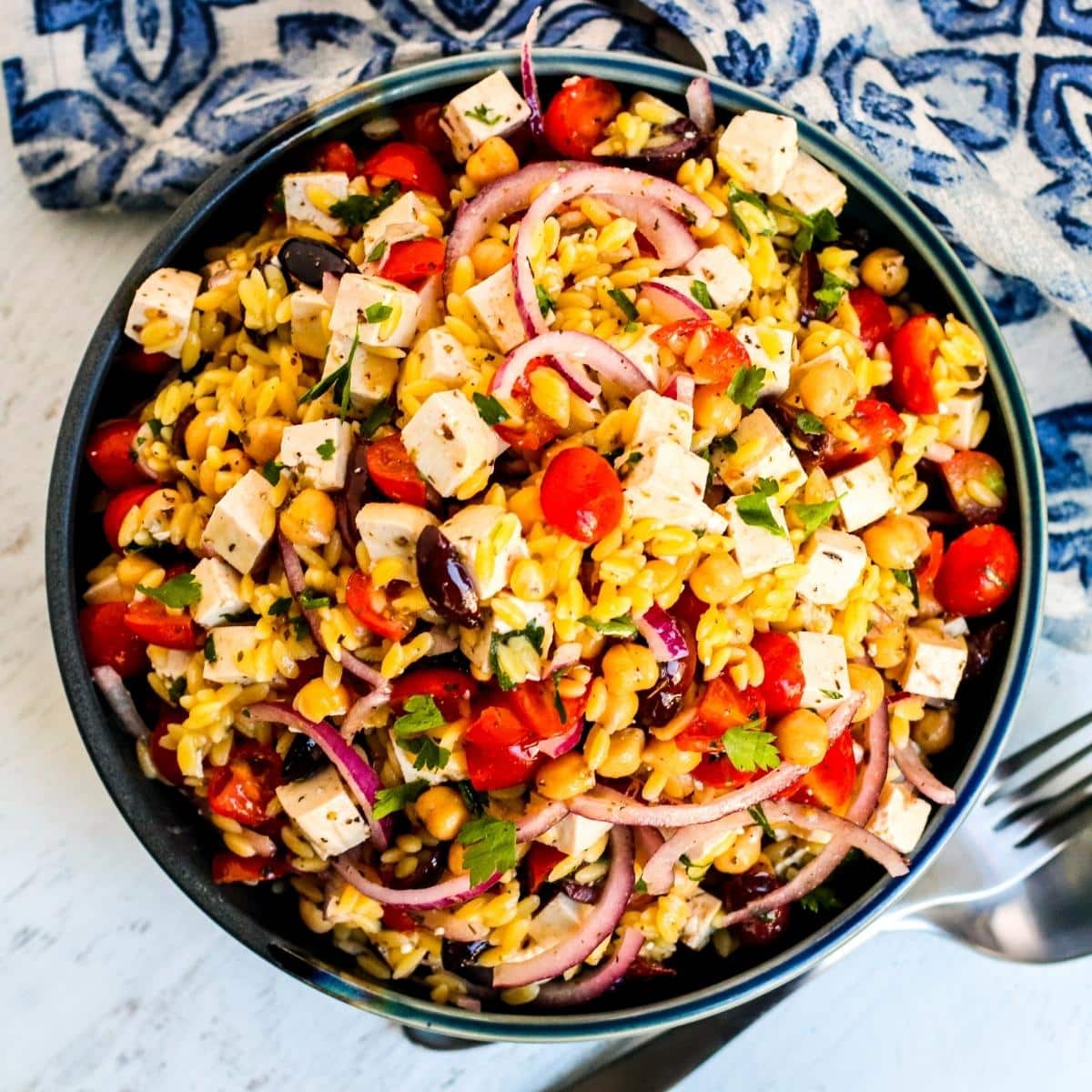 Mediterranean Vegan Orzo Salad
And for a change of pace from typical pasta salads, Mediterranean Vegan Orzo Salad more than fits the bill. It's higher in protein thanks to both chickpeas and marinated tofu feta. And it's loaded with flavor from the zesty Dijon mustard and herb dressing.
Main dish recipes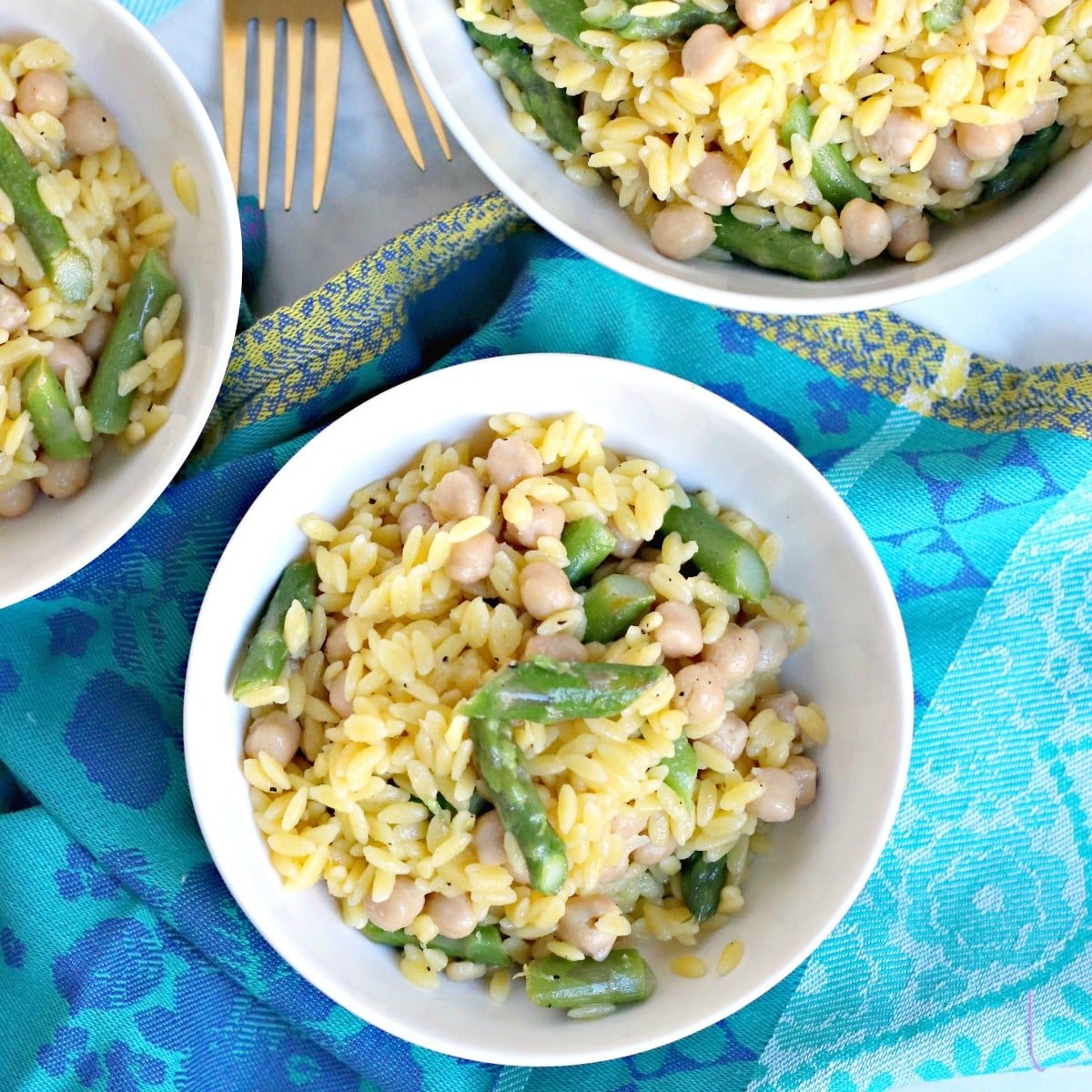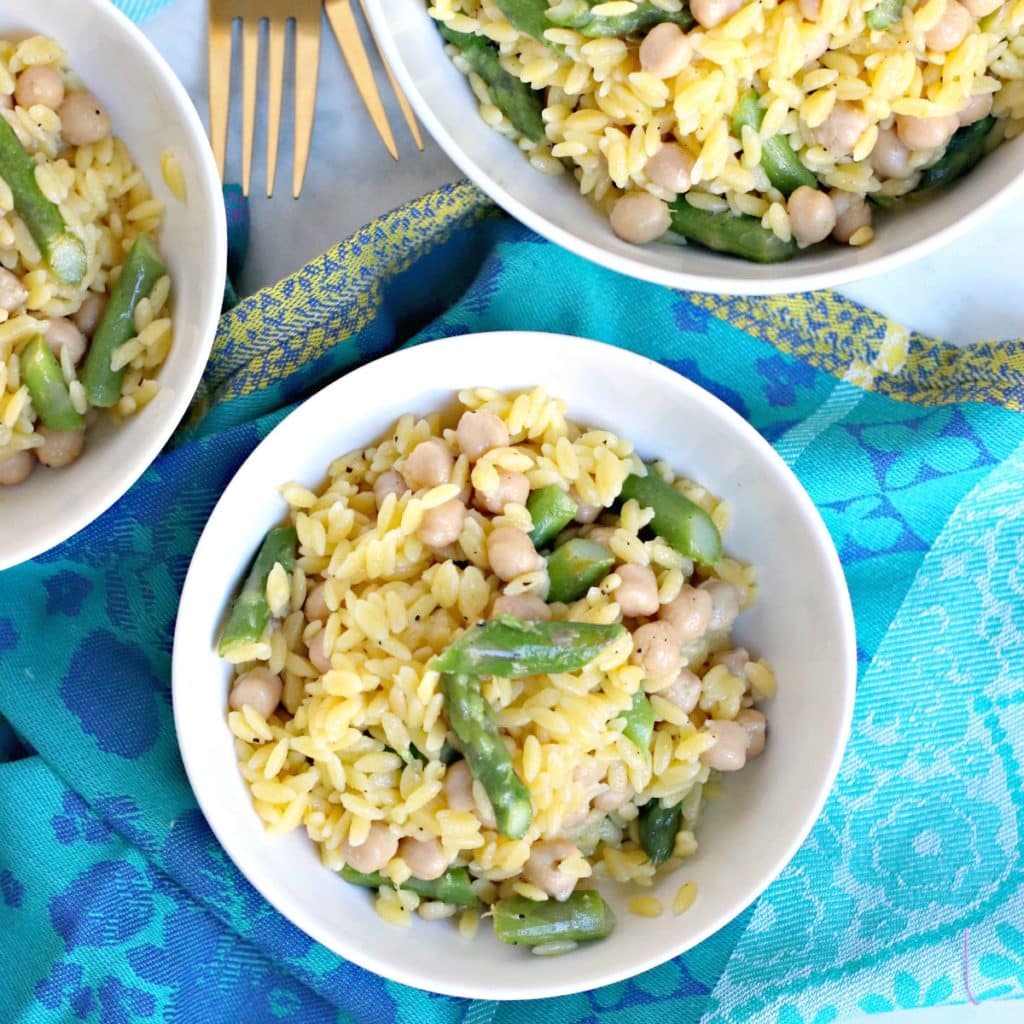 Lemon Asparagus Orzo
The small rice-shaped pasta is perfect for quick and easy one-pot meals like this Lemon Asparagus Orzo with chickpeas. This 30-minute dinner only requires 5 ingredients, plus salt and pepper.
Or for a variation of flavors, try Vegan Orzo with Spinach and Lemon from The Hidden Veggies. It's a risotto-style dish that's much quicker and easier to make than the traditional version with Arborio rice.
I also like One-Pot Tomato Orzo from Vegan Huggs. Here the tiny pasta is cooked with white wine, tomatoes, and seasonings and finished with capers and fresh basil.
If you're looking for an oil-free dish, you can't beat the Vegetable Orzo from Kathy's Vegan Kitchen. The cooked pasta is tossed with oven-roasted vegetables and a dressing made with champagne vinegar, Dijon mustard, and lemon.
Orzo is also wonderful in casseroles like Holy Cow Vegan's Lentil Orzo Bake. Or try the Butternut Squash Orzo Bake from Hell Yes It's Vegan.
I hope these easy vegan orzo recipes inspire you to cook more with this versatile pasta shape. And for even more recipes, join the Vegan Mediterranean Diet Recipes Facebook group for support, inspiration, and fun.