Ever wonder why the plant-based meals you see on Facebook and Instagram look so mouth-watering and inviting while yours are bland and boring? You need Instant Flavor....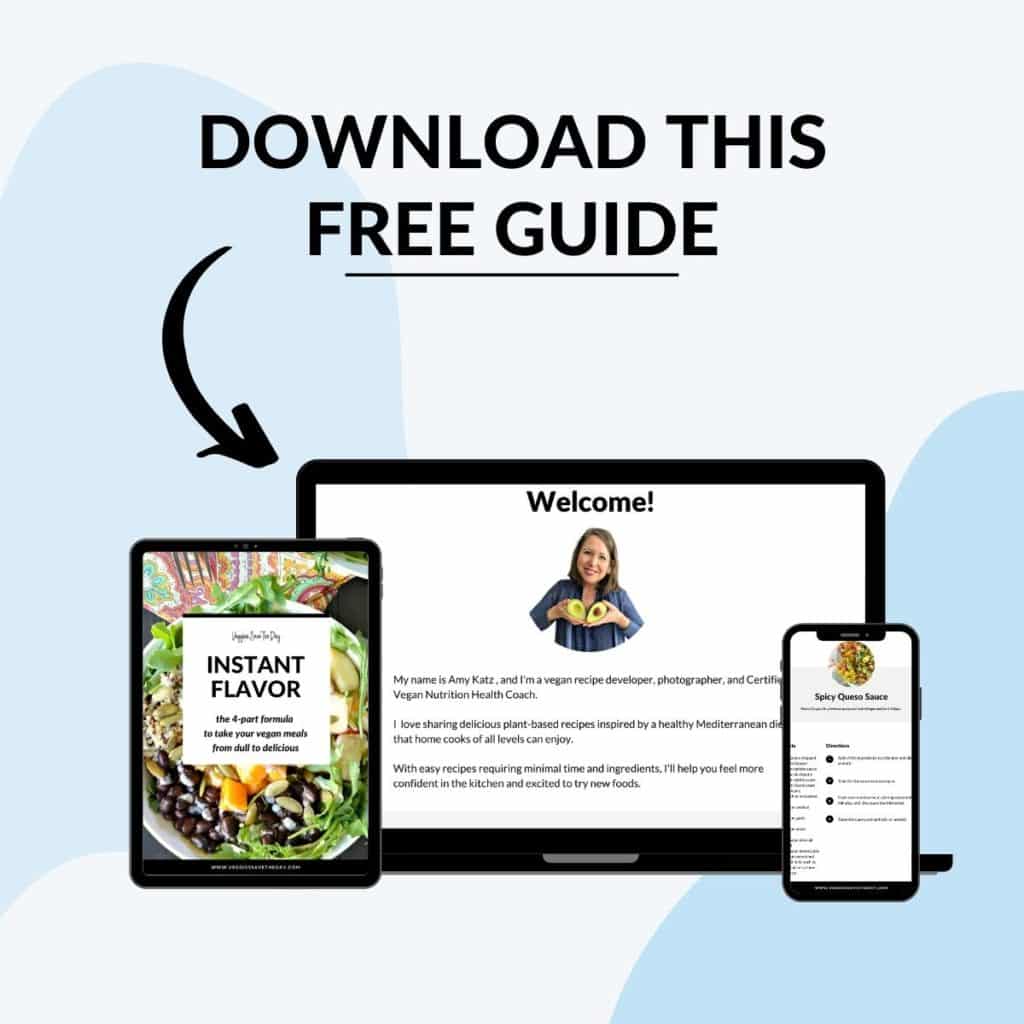 FREE GUIDE
Instant Flavor
The 4-Part Formula to take your vegan meals from dull to delicious
Enter your email address below to grab your free guide
---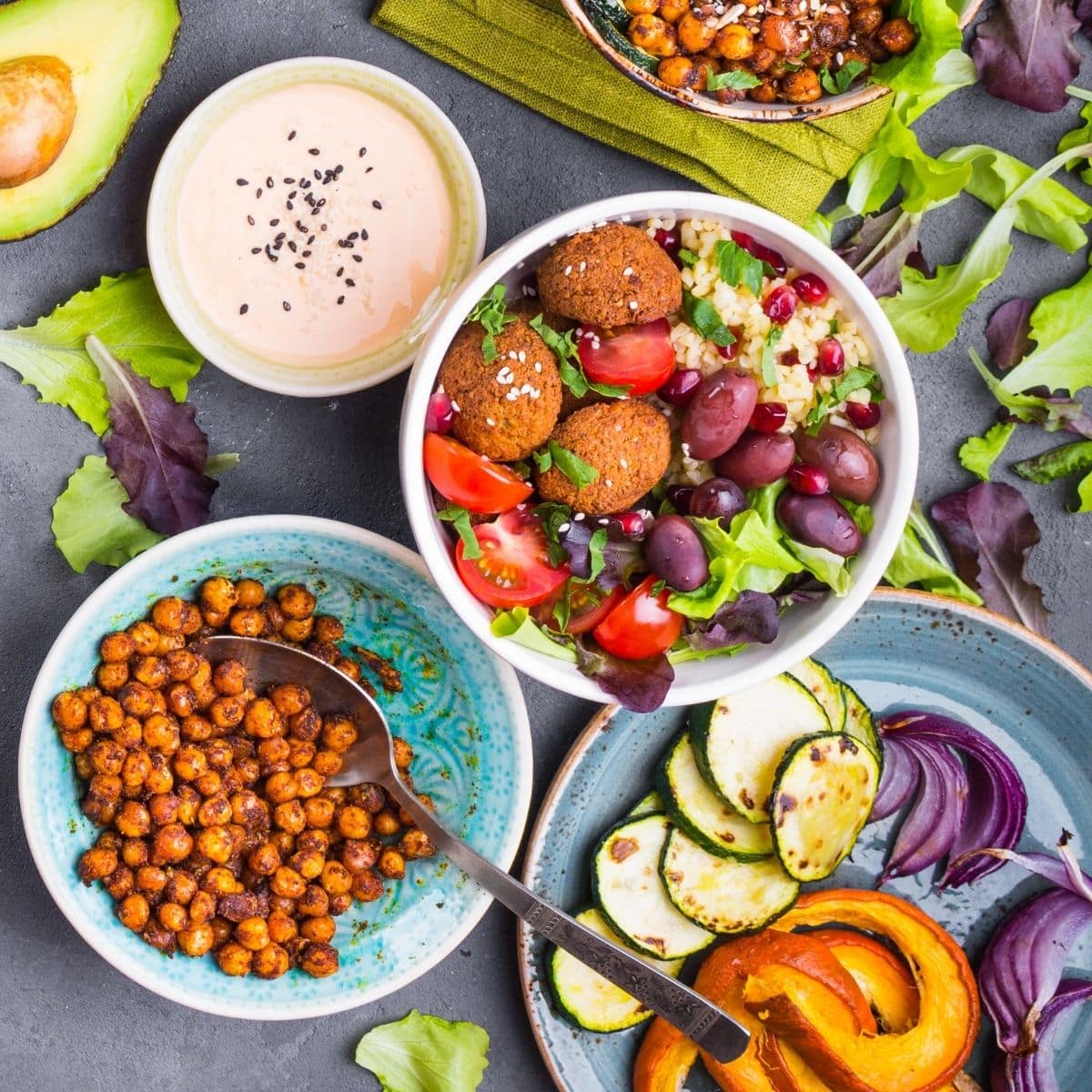 This guide will help you:
Master the simple formula for preparing flavorful vegan meals
Effortlessly create endless meal combinations
Feel confident you can prepare dinners the whole family will enjoy
Learn the number one secret for making your meals memorable
---
Hi! I'm Amy Katz, and my passion is teaching others how easy it is to create delicious vegan meals. As a Certified Vegan Nutrition Health Coach, I share recipes requiring minimal time and ingredients that make creating plant-based meals a breeze.
Put in your email address below and you'll be on your way to Instant Flavor.
By entering your email address, you agree to receive our emails in accordance with our privacy policy. Unsubscribe at any time.
Your taste buds will thank you.