Potato lovers, this delightful assortment of vegan potato recipes is for you! From soups to salads, main courses to sides, this collection has it all. A comprehensive compilation to satisfy all your potato cravings.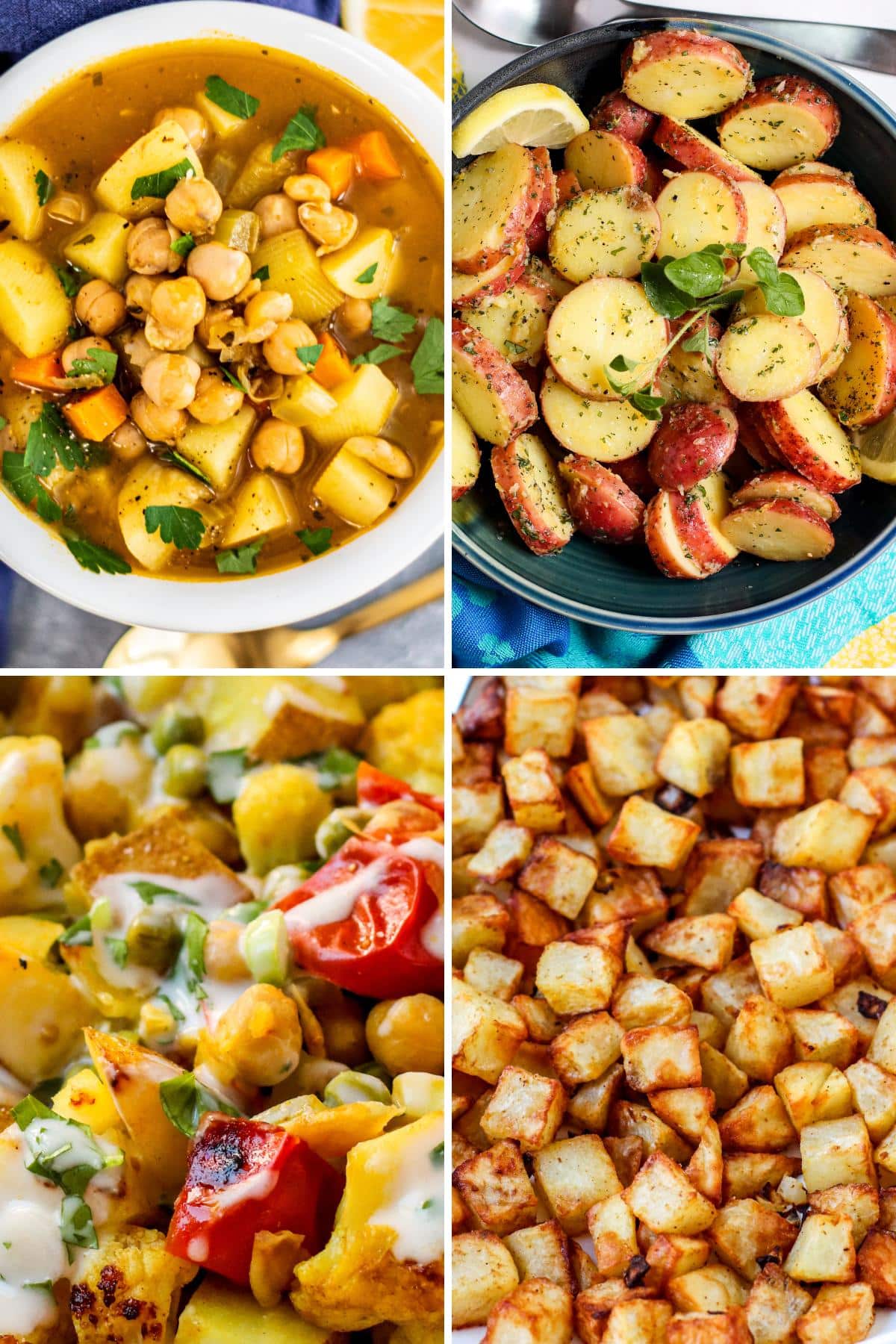 Jump to:
Why you'll love these recipes
They are delicious and easy to prepare.
They feature many different varieties of potatoes including yellow potatoes, red potatoes, and russet potatoes.
They include soups, salads, main dishes, and side dishes for multiple ways to enjoy these starchy tubers.
Potatoes FAQs
Soups with potatoes
These soups featuring potatoes as a main ingredient are comforting and satisfying.
Potato salads
These vegan potato salads skip the eggs and dairy but are incredibly flavorful.
Main dishes starring potatoes
Spuds are key ingredients in these vegan main courses including casseroles, curries, and tacos.
Potato side dishes
These vegan potato side dish recipes go beyond the basic boiled or roasted potatoes.
More recipe collections
I hope you enjoy these palate-pleasing vegan potato recipes. For even more recipes, join the Vegan Mediterranean Diet Recipes Facebook group for support, inspiration, and fun.