Looking for top-notch vegan grilling recipes? This comprehensive collection offers everything from vegan proteins, burgers, and sandwiches to sides, salads, and even desserts. So get your barbecue grill ready, it's time to create some delectable vegan grilling dishes!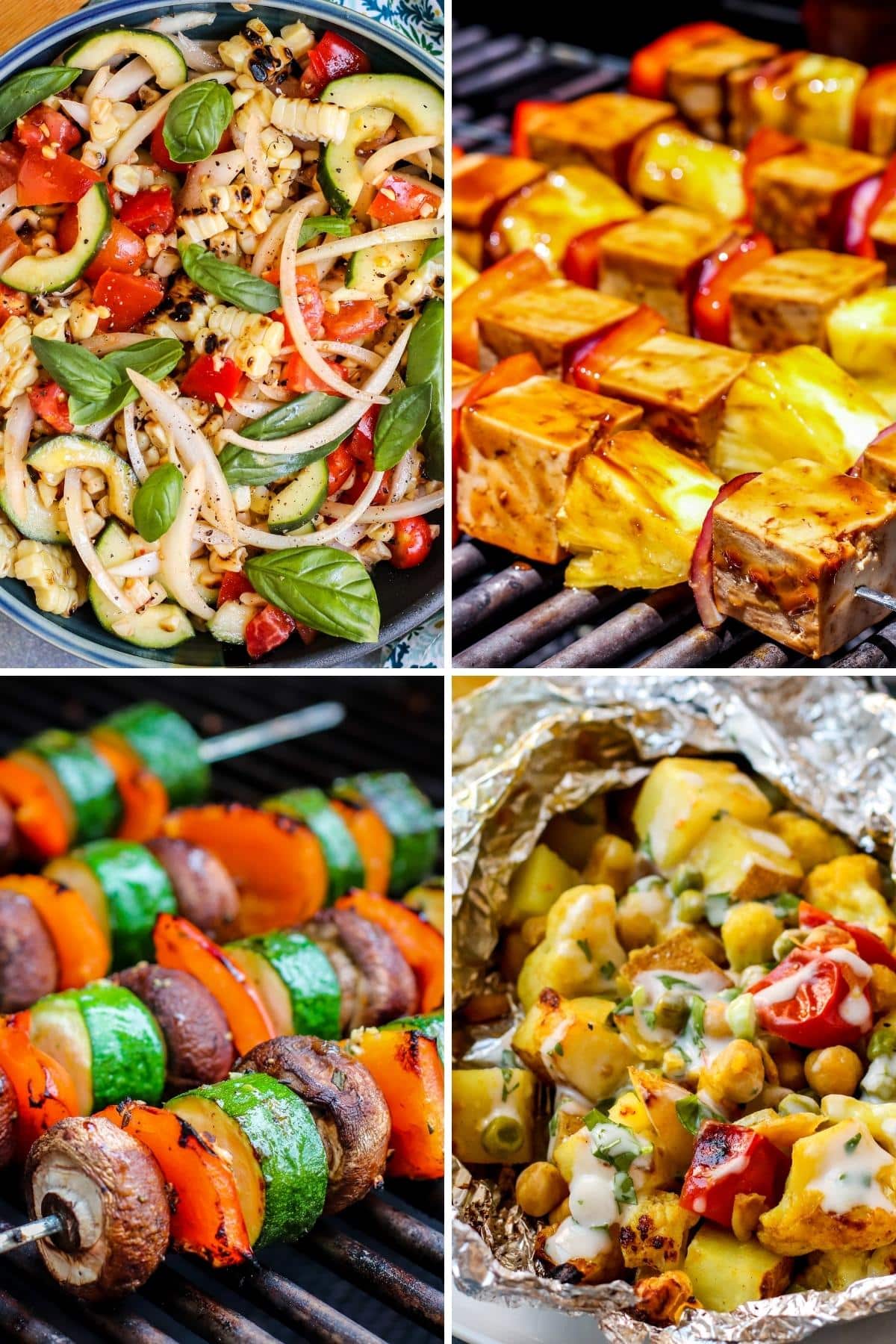 Jump to:
Equipment
If you don't have an outdoor grill or you prefer to cook inside, a cast iron grill pan is a great alternative. They are durable, easy to clean, and budget-friendly.
Vegan grilling FAQs
Vegan proteins
There are plenty of options for grilling vegan proteins including tofu, tempeh, store-bought meat alternatives, and even chickpeas. Vegans aren't limited to side dishes when it comes to barbecues.
Veggie burgers and sandwiches
When it comes to grilling veggie burgers and sandwiches you aren't limited to store-bought patties. These homemade options are unique and delicious.
Vegetables
Vegetables are an often overlooked vegan grilling option. Everything from potatoes to corn on the cob to eggplant benefits from this cooking technique.
Desserts
Grilling is the perfect method for bringing out the sweetness of fresh fruit. Try these vegan grilled desserts at your next cookout and wow your guests.
Serving suggestions
And for even more recipes, join the Vegan Mediterranean Diet Recipes Facebook group for support, inspiration, and fun.