The holidays are just around the corner...do you know what you're cooking?
With the Easy Vegan Holiday Recipes eBook, you can skip the hours of browsing Pinterest and skimming your cookbook collection.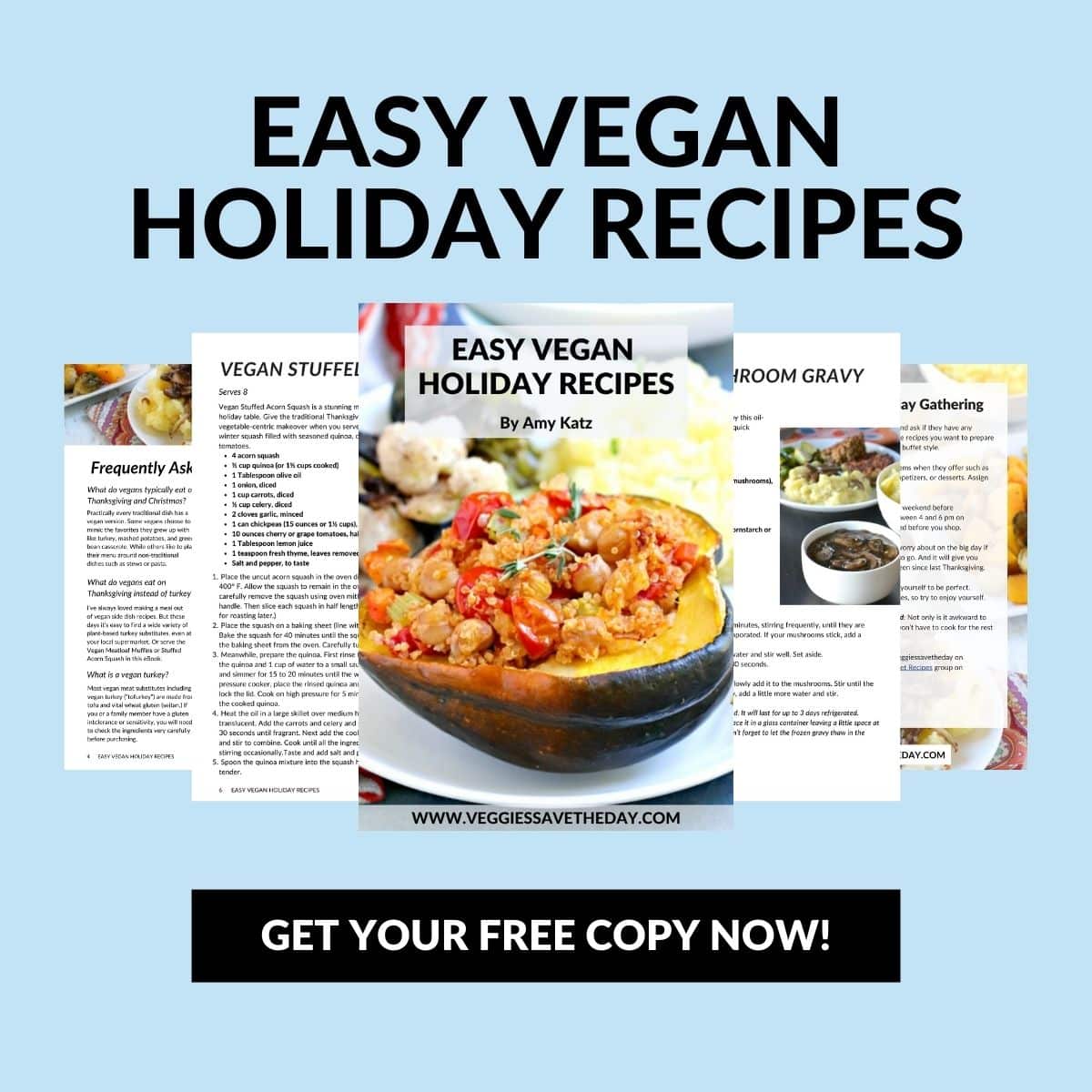 Enter your name and email below to grab your free copy now.
With this mini cookbook, you can rest assured you're all set to prepare delicious plant-based mains and sides, and even a stress-free dessert.
Whether you are a novice at hosting holiday dinners or a seasoned pro, this eBook will save you time and make the season more enjoyable.
It even includes tips for taking some of the stress off yourself so you can enjoy the festivities along with your guests.
Hi! I'm Amy Katz, and my passion is teaching others how easy it is to create delicious vegan meals. As a Certified Vegan Nutrition Health Coach, I share recipes requiring minimal time and ingredients that make creating plant-based meals a breeze.
Enter your name and email address below, and you'll be on your way to a delicious holiday season.